Posted by
Nick
May 30, 2011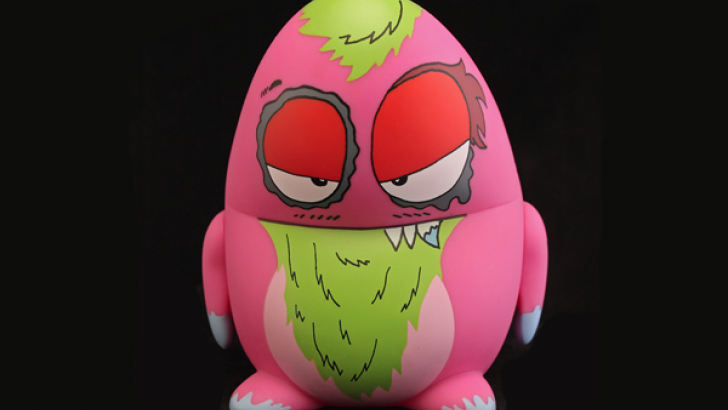 The Vinyl Frontier teamed up with MCA and ToyQube to produce this 5" Mini Sharky figure whose full name is Vito 'Sharky' Finzetti and retails for 45$ via the Vinyl Frontier Store. Love this cute version of the Sharky figure, expecting many a cute design to come from this shape in the future. Hard to believe that despite its extremely cute proportions this figure is still a chunky 5" high.
Similar posts
Tuesday, August 6, 2013 - 5:43pm

Custom button company, Button Lab, is pleased to present their new series of collectible blind bag button packs!

Thursday, January 19, 2012 - 12:04pm

"A mighty roar is heard from the seemingly indestructible playground. Toy plances and trains are strewn about without care. a reptillian tal wreaks havoc of the ankles of innocent witnesses.

Wednesday, May 4, 2011 - 3:05pm

We welcome a new face to the world of designer vinyl in the shape of Plastic City! They finally announced some teasers for their upcoming figures from Tristan Eaton, Jermaine Rogers, MCA and Josh Taylor. Always exciting to have a new company in on the scene, hoping to take the designer vinyl world...