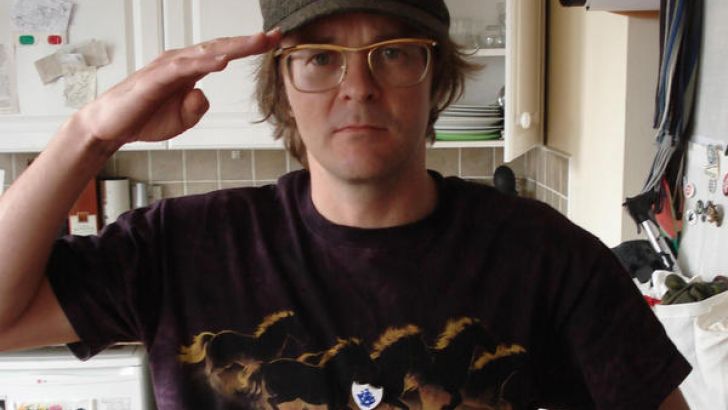 We are really excited to finally announce that Clutter friend and favorite, Pete Fowler, star toy designer and Designer Toy Awards (DTA) Board Member, has designed "The Toy King," the award which will be given to winners in all categories of the inaugural Designer Toy Awards.
Pete and Clutter go back a long way, with his amazing artwork gracing our first ever cover, so it made perfect sense for us to approach Pete to be the award designer. He is a godfather of the Designer Toy World, and we really couldn't have been happier when he said yes.



"I'm honored to be part of the DTA's and designing the actual award", said Pete. "I can't believe that there's not been awards like this already but am happy to see it kicking off now and in the capable hands of the Clutter gang, so get voting and show your love to the designers you dig."



"The Toy King", is manufactured by Pretty In Plastic Inc based in Los Angeles, is made of chromed resin. With the base he will stand at thirteen inches high. The award, designed by Pete Fowler, has been created exclusively for winners of the DTAs and was lovingly sculpted and meticulously constructed by Julie B and her team at Pretty In Plastic. "Pete's design is pretty perfect and it was an honor to bring him from design to royal glory", said Julie B. "Wait until you feast your eyes on this guy, all shnazzy and shiny…everyone will want a piece of the king!"



"The Toy King" will be awarded to DTA winners revealed at a ceremony held in conjunction with the infamous Munky King Comic Con Party at Bar Basic, 410 Tenth Ave, San Diego, CA 92101 Thursday July 21st, 8 PM – 2 AM.
Remember Public voting is currently open over on the DTA site, and you are able to vote ONCE PER DAY, for your favorite nominations. This will close next Wednesday July 6th so make sure you get your votes cast. The response has been overwhelming so every vote counts!!



The design of "The Toy King" will be unveiled in the upcoming weeks before the ceremony, plus more exciting news!!
Similar posts
Tuesday, February 13, 2018 - 6:39pm

Nominations are officially open for the 8th annual Designer Toy Awards!