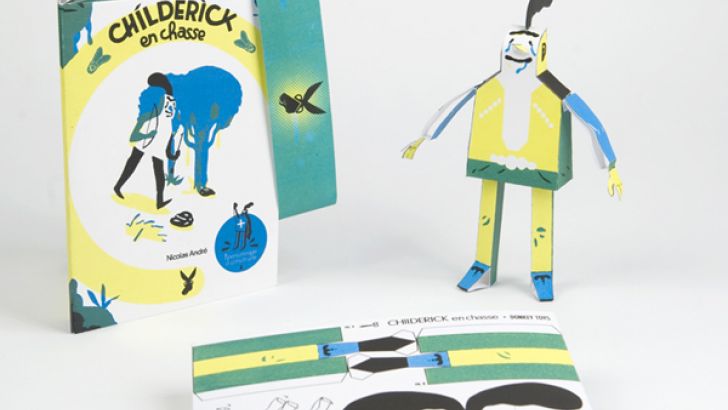 CHILDERICK en chasse is the story of a hunter on a mysterious midnight hunt as told by the artist Nicolas André, aka Saloquin. You might know Saloquin from his custom done for Vinsart's Paper Ape series, or his other projects, paper or otherwise. The serigraph unfolds into panels, revealing the story [told with imagery, leaving plenty for the imagination] and is screen-printed on 200 gram uncoated paper. The best part, however, is the paper toy that comes with it, allowing the reader to take Childerick on adventures of their own.
There's not a lot of other information about CHILDERICK en chasse on Saloquin's site, but you can order it there. If you don't read French, make sure to have your translator handy. And if paper and picture stories aren't your thing, Saloquin has plenty of other work on view, well worth a look.
Similar posts
Thursday, March 27, 2014 - 2:06pm

My intro to Nick Knite came in the form of two very loveable monsters, Evil Icy and Tongue Toastie.

Friday, March 22, 2013 - 1:41pm

Congratulations to Reid Harris Cooper and TJKernan on winning their very own Foldable.Me's from the Clutter x Foldable.Me Giveaway!! Check out images of their foldables below!!