Posted by
Nick
July 20, 2011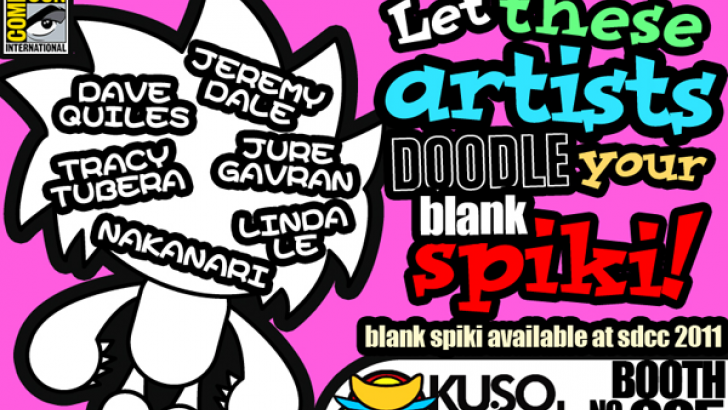 Pick up a blank Spiki from Kuso Vinyl (Booth #605) and get the Kuso Artists to doodle on it. Featuring the talents of Jeremy Dale, Dave Quiles, Tracy Tubera, Jure Gavran and Nakanari! If you're lucky you can get the lovely Linda Le, cosplay queen to get a pic with your DIY Spiki!
Similar posts
Monday, August 29, 2016 - 11:47am

Nakanari's got some of the sharpest lines I've ever seen. #NoMaskingTape.

Friday, March 18, 2016 - 3:18pm

Quiccs, Nakanari, and Martian Toys are teaming up for a follow-up to their three custom Spikis brought to NYCC 2015. The trio consisted for an OG TEQ63, a Sonic the Hedgehog version, and a Naruto version.