Posted by
Nick
July 25, 2011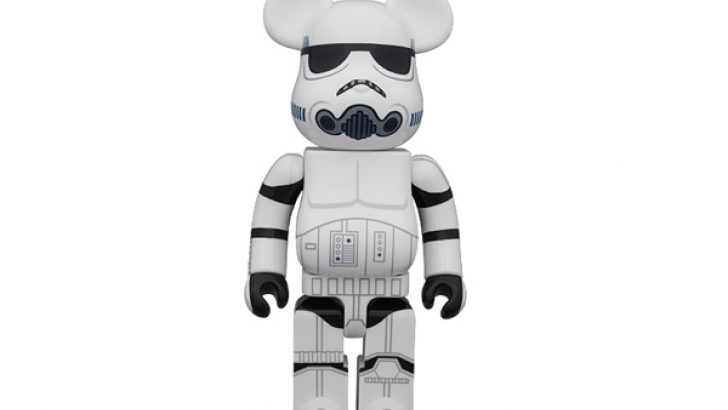 Wow this is a lame collaboration - I love Stussy as a brand but man, sometimes they really suck! The 400% Stormtrooper Be@rbrick is decent enough but has absolutely no bearing on the Stussy Brand aside from a t-shirt they have made to sell with it. I just don't get it at all, surely by any stretch of the imagination this cannot be called a collaboration? All the Be@rbrick needs is a Stussy logo on it somewhere to make it a valid collaboration, otherwise it's just 2 companies looking to sell to each others fanbases.
I hate to follow up two great Medicom Be@rbrick posts with this sucky one but it really is a lame release, a cool t-shirt might have saved it but that's lame too. Shame too, cos the bearbrick design looks tight as anything. Don't know why it needs the Stussy tee at all.
MUST TRY HARDER!
Similar posts
Wednesday, November 9, 2016 - 1:39pm

The ninth installment of Medicom's Vinyl Artist Gacha series is getting contributions from both Shoko Nakazawa and Konatsu!