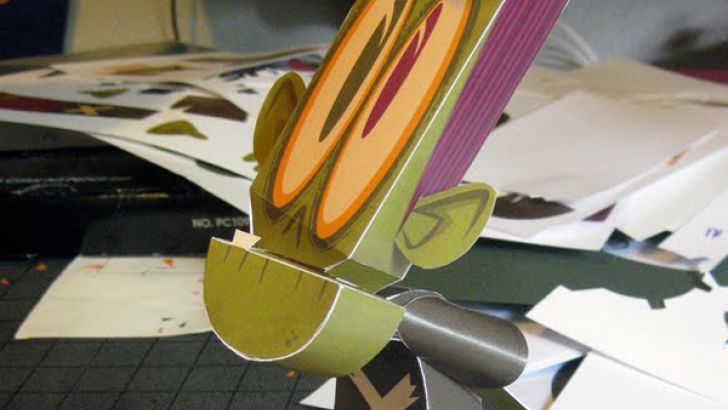 Matt Hawkins has teamed up with Zombie Chuck creator, Brian Fyffe and come up with a paper toy of everyone's favorite un-dead hipster. Matt's maintained a very ambitious schedule of releases in addition to his editorial work and everything this guy puts out bears his signature stylistic stamp. Chuck keeps this going; very well thought out, fun, and something that'll bring just the right amount of zombification to whichever shelf you put it on. 
The fact Chuck was released during SDCC in no coincidence either, but Matt tells the story best. Read it about it, and get your hands on the template HERE.
Similar posts
Thursday, March 27, 2014 - 2:06pm

My intro to Nick Knite came in the form of two very loveable monsters, Evil Icy and Tongue Toastie.

Friday, March 22, 2013 - 1:41pm

Congratulations to Reid Harris Cooper and TJKernan on winning their very own Foldable.Me's from the Clutter x Foldable.Me Giveaway!! Check out images of their foldables below!!