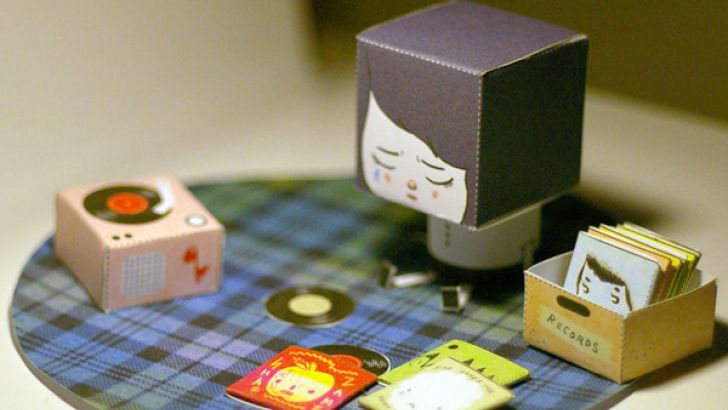 I initially found this wonderful paper creation by girliepains on NicePaperToys.com, and then followed the link to an Etsy.com page where Sad Mona and her record collection is joined by a variety of other goodies. Its a wonderful little set, capturing perfectly an emotion far too often overlooked in the world of toys. But more than a toy, this is a delicate scene that just about anyone but the cold-hearted can identify with. And just in case you have a favorite record you think Mona will appreciate, there's even a few blanks for custom record covers.
There's more of the story HERE as well as other toys, including a wonderful collection of paper vintage cameras. Unlike most of the paper that's out there, this one and the others available are for sale. I don't normally shell out for paper toys, but in Mona's case, I might make an exception. 
Similar posts
Thursday, March 27, 2014 - 2:06pm

My intro to Nick Knite came in the form of two very loveable monsters, Evil Icy and Tongue Toastie.

Friday, March 22, 2013 - 1:41pm

Congratulations to Reid Harris Cooper and TJKernan on winning their very own Foldable.Me's from the Clutter x Foldable.Me Giveaway!! Check out images of their foldables below!!