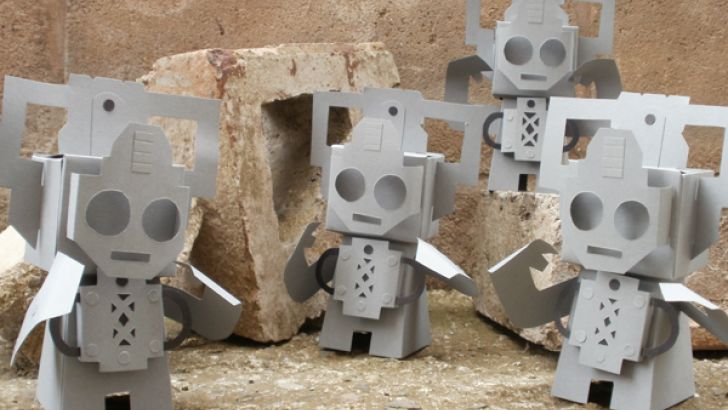 Ryan Hall is a man possessed. By Dr. Who. It's a passion he grew up with, starting from the first moment he laid eyes on the program as a child. And I know he's not the only one. But he just might be the only one who labours at his desk for hours cutting pieces of card stock into the tiny details that re-create the characters and scenes that have inspired him all these years.
As he's grown older, and techology has grown as well, Ryan still finds himself looking back on the glory of the show before CG turned it into a special effects showcase. And it's the love of the old school techniques that infuse his own tributes. Even with an Illustration degree and some Photoshop chops, Ryan never wanted his love for Dr. Who, or any of the other pop culture he holds dear to be anything less than a hands-on experience. The same techniques he used as a kid to customize his Castle Greyskull and Star Wars figures are what he calls upon to build his Dr. Who toys. Paper, scissors, glue and love.
And the love is infectious. I'm not even a Dr. Who fan [blaspheme, I know] but even I want these toys, they're just so cool. When I first saw them I scoured the web looking for the templates for download, not realizing the work that goes into each one. Other people are noticing as well. Ryan's toys were a featured gallery exhibit at the Rhyl library, museum & arts centre in Wales.
But it's not just Dr. Who, all of pop culture is up for examination. So I highly suggest you check out his work HERE and look for your favorite, or discover a new one.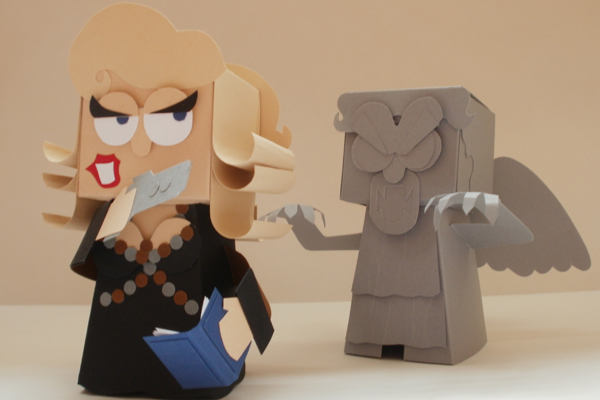 Similar posts
Tuesday, May 28, 2013 - 12:37pm

Titan Merchandise has once again commissioned Lunartik to design their latest Doctor Who mini-series.

Thursday, March 7, 2013 - 5:25pm

Udonwannun has created this incredibly fun iPad app called Paper Critters. Paper Critters is a drag & drop editor that lets you customize your own special critter - you design & create the paper toy yourself.