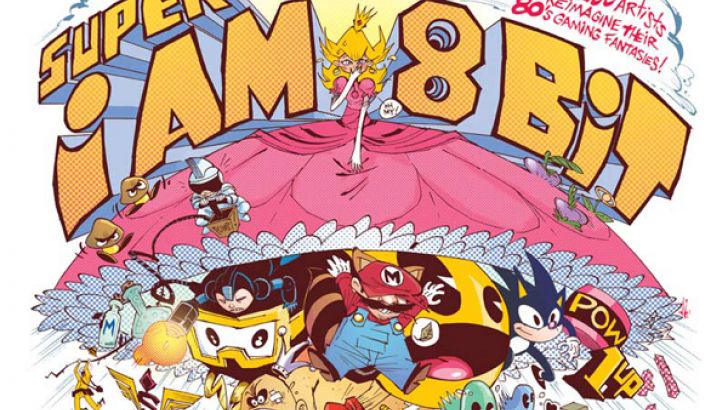 Super I am 8 Bit holds high the esteem for games past, honoring these forefathers of the power-up. And this year they're going big. Five times bigger than their inaugral event in 2005, this year's show will feature an homage to the 30th anniversary of Galaga featuring the world's largest acade cabinet and over 100 artist paying tribute to their favorite gaming experiences from the halcyon days of 1980's gaming.
I'm in as long as there's no mention of the 2600 Pac•Man.
True to my paper loving bones, I have to mention the inclusion of Matt Hawkin's killer piece honoring "Bentley" from Atari's Crystal Castles. The opening went down on August 11, but the show runs through September 10th at The Gallery in Los Angeles. So if you happen to find yourself in the city of angels, stop on by and get your extra man on missle command.
Details HERE (official site) and HERE (Matt Hawkins).
Similar posts
Wednesday, February 3, 2016 - 11:37am

Trainers, it's been 20 years since Professor Oak gave us our first starter Pokémon.

Tuesday, November 26, 2013 - 3:29pm

Klei Entertainment, the developers behind the hit video game Don't Starve, have teamed up with award-winning toy designer Erick Scarecrow to create not only a plush replica of one

Wednesday, June 12, 2013 - 5:51pm

The highlight of last years E3 was the yet to be released Watch Dogs from Ubisoft. This year Ubisoft did it again with Tom Clancy's: The Division, a post apocalyptic(ish) open world role play game where you roam a significantly different and terrifying New York City.