Posted by
Nick
September 07, 2011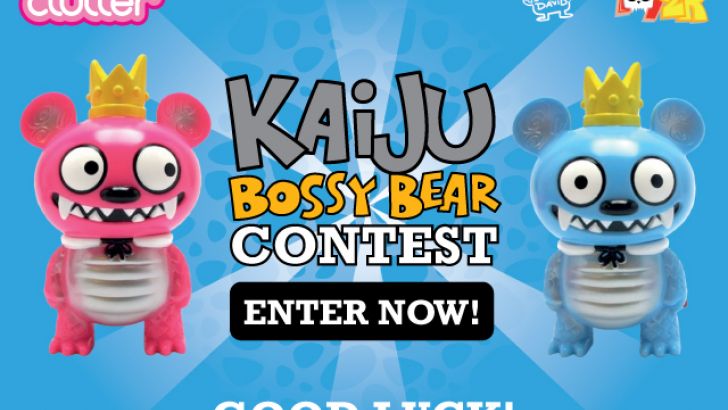 Time to give you the lowdown on our latest Facebook contest here at Clutter! This month we've got a couple of the awesome Kaiju Bossy Bear figures from Toy2r and designed by Ugly Doll supremos David Horvath and Sun Min Kim.
Who's the boss of you? Nobody? YOU LIE! Every one has a boss, or someone they answer to... and we all deserve a bit of payback so we're looking for your best Boss related pics to bag you these figures. Entries can come in the form of photos, drawings, artwork etc. Literally anything goes as long as you can capture and upload a picture of it!
The top voted image will receive their very own Pink and Blue Kaiju Bossy Bear Figures. The Contest begins NOW and runs till October 7th!
For Contest Terms and Conditions Click Here
Similar posts
Tuesday, March 22, 2016 - 5:28pm

Get your lucky cat ready… Clutter teamed up with Japan Crate for some yummy and cute giveaways!

Thursday, July 18, 2013 - 6:15pm

Your challenge, should you accept it, is to design a t-shirt for Threadless inspired by Kidrobot's iconic mascot, the 'Bot. It's your job to capture his bristly mohawk and defiant sneer when you prepare him for anything from high fashion to punk couture.