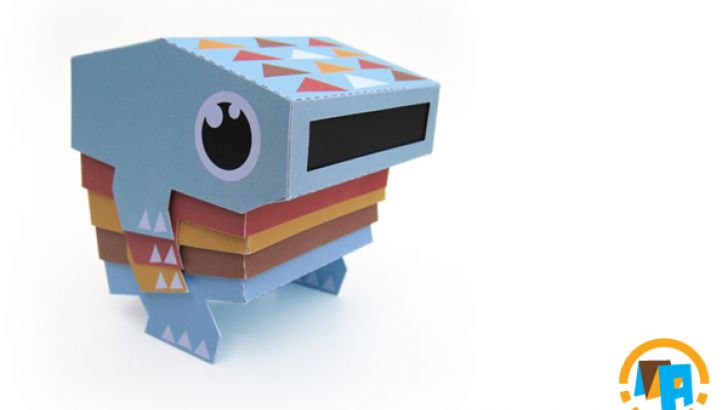 You know the phenomenon that occurs when two incredibly good looking beings produce an offspring? It's almost too cute, right? Well, it's happened again. This time on the shelf of Marshall Alexander. His two absolutely adorable paper toys, Heidi and Zeke have taken some time off from scaring kids from under the bed and inside the closet and produced, Momo. And Momo is as cute as all get out.
And just like Brangelina, or whatever they're being called, you can swoop into Momo's world and adopt him (her?) All you have to do is head on over to Marshall's site HERE, and donate via the Paypal button and this cute as a button monster can become a part of your family*.
*Paparazzi not included.
Similar posts
Thursday, March 27, 2014 - 2:06pm

My intro to Nick Knite came in the form of two very loveable monsters, Evil Icy and Tongue Toastie.

Friday, March 22, 2013 - 1:41pm

Congratulations to Reid Harris Cooper and TJKernan on winning their very own Foldable.Me's from the Clutter x Foldable.Me Giveaway!! Check out images of their foldables below!!