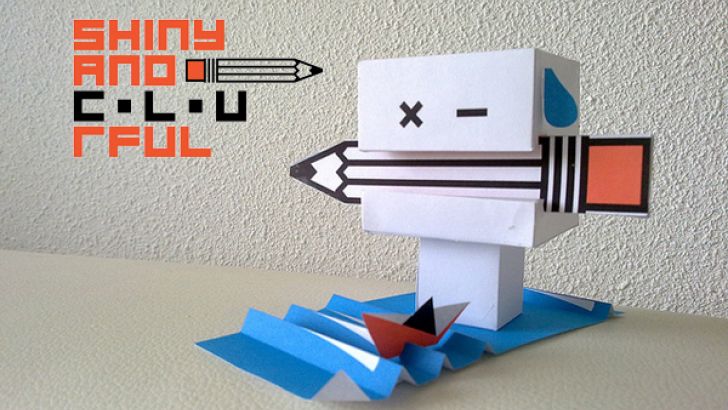 The Netherlands have staked a claim in the paper toy scene. So many of the great designers come from this wonderful part of the world. Marshall Alexander, 3eyedbear, [MCK],  and Dolly Oblong to name just a few. Fellow countryman, Mark Janssen, aka Shiny and Colorful is trying to add his name to that list. His signature series, and source of inspiration revolves around that most powerful of intruments, the pencil.
His motto, "Fold an army and pencils will rule again" is a rally cry we can all get behind. To join the movement, or to pay homage to your favorite pencil, head on over to Mark's Flickr page, or drop him an EMAIL to receive your templates.
Similar posts
Thursday, March 27, 2014 - 2:06pm

My intro to Nick Knite came in the form of two very loveable monsters, Evil Icy and Tongue Toastie.

Friday, March 22, 2013 - 1:41pm

Congratulations to Reid Harris Cooper and TJKernan on winning their very own Foldable.Me's from the Clutter x Foldable.Me Giveaway!! Check out images of their foldables below!!