Posted by
Miranda
September 14, 2011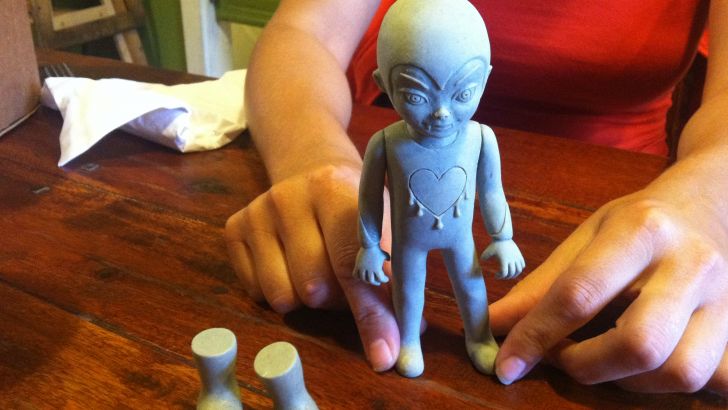 Someone let Julie B. out of LA! Miranda and I, who now live in the woods, recently got to have lunch with the fabulous Julie B. of Cherry Vinyl and Pretty In Plastic. She was in NY on business and pleasure and met up with us in Beacon, the Art Worlds 3 day weekend retreat and home to some of the Designer Toy worlds luminaries. Over a lunch of locally grown slow food we got to take these candid sneak peak pics of her new toy production with Tara McPherson, George The Vampire!
These pics are of the wax sculpt - we hear Julie B. just finished the master and it is on it's way to Japan. Maybe George will be back in time for NYCC...
Check back on Clutter for more....
Similar posts
Tuesday, August 23, 2016 - 4:55pm

Want to get a behind-the-scenes look at large scale fine art production?

Friday, July 1, 2016 - 6:17pm

Ready for your latest Installment of Clutter? Well, issue 38 featuring cover artist Tara McPherson is live and available now!