Posted by
Devin
October 25, 2011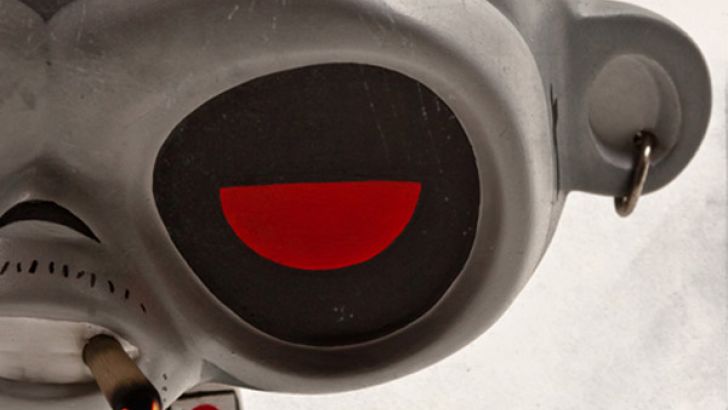 I love this bad ass Yakuza Chaos Monkey by artist "Fakir". He's a demon in monochrome and devilishly out of my wallets reach at $417.00. Not that he isn't worth it for the awesome detail work im sure went into it. Check it out here!
Similar posts
Friday, May 12, 2017 - 9:41am

Clutter Gallery is proud to announce It Sees All, a solo show by Yu Maeda!!

Monday, June 20, 2016 - 5:20pm

FAKIR recently celebrated International Sushi Day with a custom Be@rbrick depicting the mascot of Sushi Hoshikai, a restaurant in South Korea. His clean, vector-like shapes define this piece. But what isn't typical of a FAKIR custom is that this is a multiple.