Posted by
Erica
December 14, 2011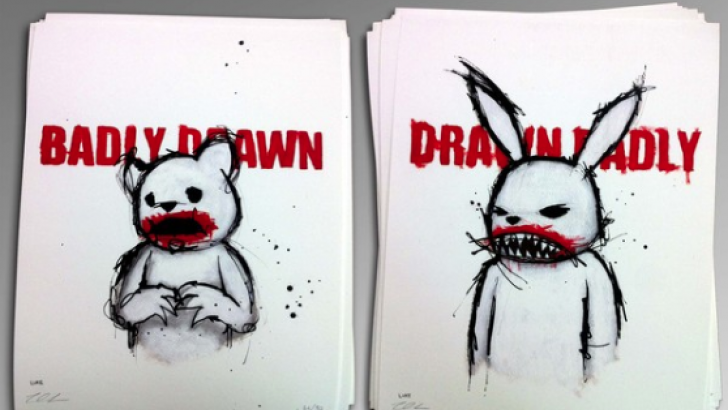 The Moniker Projects London group show 'Gossip Well Told', held in July 2011, displayed the originals of 'Badly Drawn' and 'Drawn Badly ' by Luke Chueh. Chueh's pieces were a huge hit and since then there has been a high demand for his work.
Now all of Luke Chueh's fans have an opportunity to purchase his popular diptych during his first UK print release. Chueh's prints come as a unique gift set including 2 x prints gift wrapped and set in a presentation box with red foil lettering. The prints are signed and numbered by Chueh himself. You can purchase these high demand prints at Shea-Ziegler's website. They ship internationally and all orders are expected to be shipped by December 19th 2012.
Similar posts
Tuesday, May 16, 2017 - 5:02pm

We are excited to drop our latest collaboration with Luke Chueh – The Dissected Bear Head; Black & Bone edition!

Tuesday, April 4, 2017 - 3:02pm

Clutter Magazine is proud to announce our latest collaboration with Milwaukee-based artist Scott Wilkowski and LA native artist Luke Chueh!