Posted by
Devin
December 06, 2011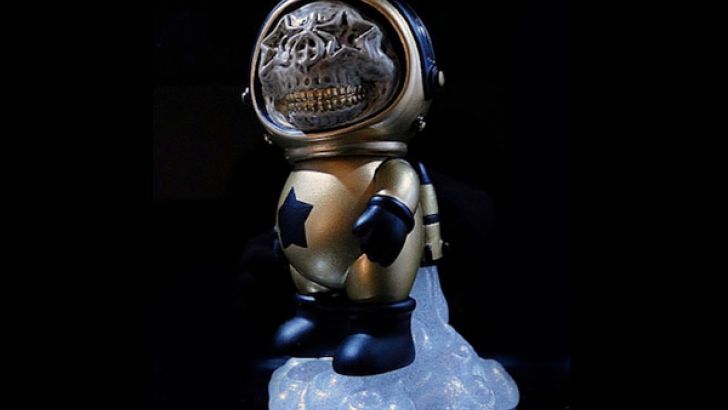 Chris Brown and Ron English are collaborating on new line of figures called the Dum English Astronaut series. Brown and English wanted to express the isolation that comes with fame and I think they have a great start with their new astronuat figure.
English tells the Miami New Times, "We were talking about what it was like to be famous," English said. "It seems like something that's very attractive. But it can also be very isolating in ways."
Although to me, the figure looks more like a mix between Ron English and Bootsy Collins because of the stars around his eyeholes. I'm especially fond of the sparkling exhaust propelling the figure. Ron and Chris had previously worked together on the cover of Brown's 2001 cover F.A.M.E. which is a gorgeous work in itself. Looking forward to seeing more from this unique collab.
Devin "Spicy Donut" Lawson
Similar posts
Saturday, January 23, 2021 - 4:36pm

Clutter has teamed up with NY-based artist Kyle Kirwan to bring you a brand new designer toy platform, The Brick!

Thursday, November 19, 2020 - 10:53pm

Ron English's classic Lady Lips image is now three-dimensional as a life-size sculpture and vinyl art-toy sculpture release!