Posted by
Erica
December 28, 2011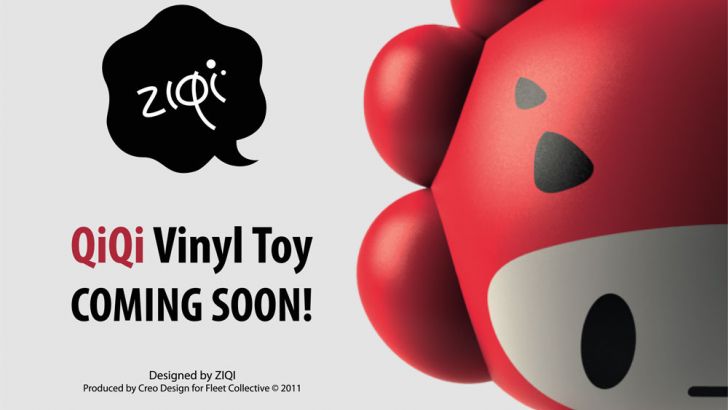 2012 is right around the corner, and due to a massive response to the first Ziqi X Creo Design – QiQi teaser poster earlier this month, Creo Design is proud to release a brand new QiQi teaser poster for fans to drool over. QiQi was created by a ZIQI, a Singapore based artist. QiQi is 3" tall and has articulation in his head and arms, he also comes in 3 colourways, Original Red, Metallic Black and Metalic Red.
[ibimage==4696==news_big_image==none==self==null]
The first series is limited, and will be released in Q1 of 2012. But we can expect a limited edition release in Q2/Q3. We hope to bring further deats on the actually release date soon!
Similar posts
Tuesday, January 28, 2014 - 3:30pm

Ok, so… basically what Mark Gmehling and Creo Design (Chris Alexander) collaborated on is just plain awesome!

Tuesday, August 6, 2013 - 4:03pm

Check out this awesome new figure 100% designed and produced by Creo Design.  Standing 7''H x 7''W x 5''D, it is made from solid Creo Design resin and it weighs a hefty 1.5kg each.