Posted by
Erica
December 16, 2011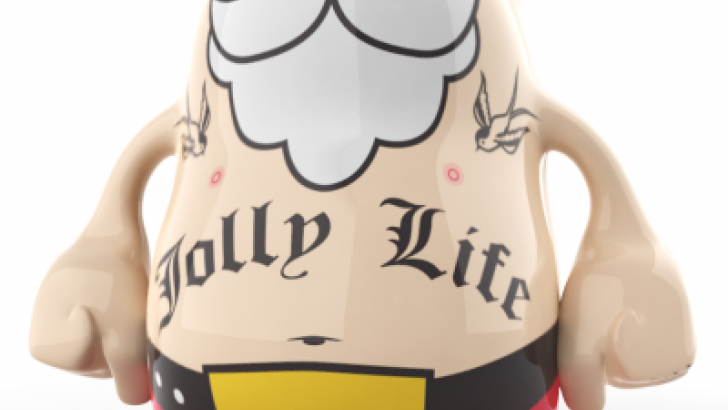 Maqet has released a ton of plastin figures which all have a little something in common. They're all holiday themed, seems like Maqet has got Christmas fever! I know we have already posted about Heathrow, but there are some other really cool figures as well!
We have Bernie Cane and Saint Bernard by Scott Tolleson
Heathrow with a new set of antlers by Kozik,
Shin and Yosiell Lorenzo's Santa Bruiser. Looks like Santa Bruiser may be on the "naughty" list himself!
These holiday figures make an awesome Christmas present to anybody. Not sure which one to give as a gift? They have gift cards available!
[ via vinylpulse ]
Similar posts
Thursday, March 7, 2013 - 12:17pm

Maqet has released two new Emily the Strange figures by Buzz Parker.

Wednesday, December 14, 2011 - 5:58pm

MAQET the 3D printing service has again teamed up with Frank Kozik to produce a Christmas twist on his Hedgehog 'Heathrow' figure.