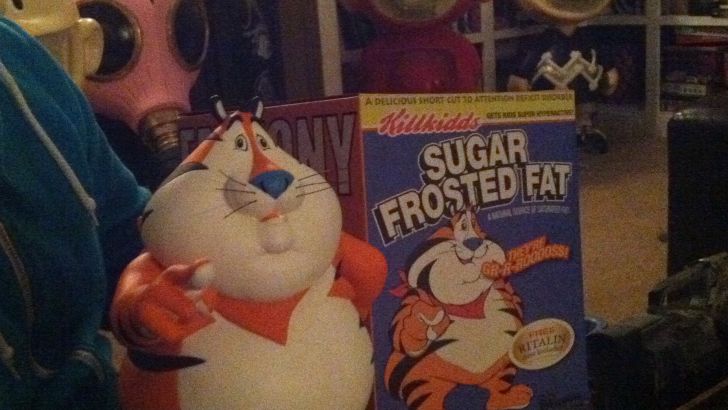 While we were visiting Ron English over the weekend we were lucky enough to see first hand his new vinyl popagada figure, Fat Tony. This original colorway will be released in an edition of 500 with follow up colorways limited to 100 pieces each.  Coming to a store near you very very soon!
Similar posts
Tuesday, October 2, 2018 - 10:55pm

Honor your love for all things macabre, Bowie and Pop Surrealism with The Rebel Rebel Heart Skull by Ron English. 

Wednesday, April 11, 2018 - 11:07pm

Clutter Gallery is proud to bring a unique sales event to our collectors!