Posted by
Erica
January 16, 2012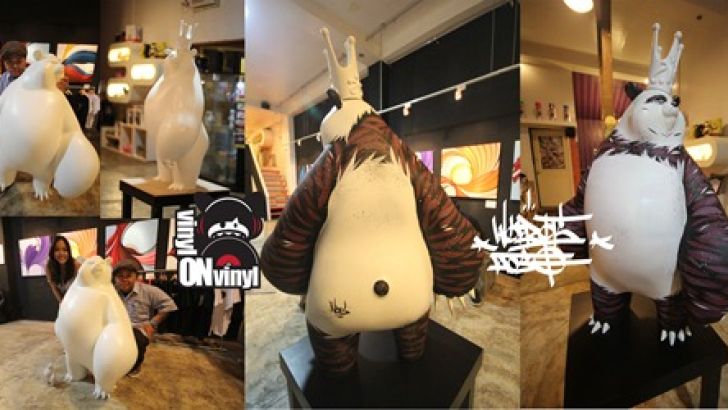 Angry Woebots and Vinyl on Vinyl have some "big" things planned for the year 2012! The OG Giant Panda King is soon to be released! This gentle giant is a whopping 4 ft tall! Check out the video of the Woebots painting the massive Panda King at Vinyl on Vinyl in the Philippines. Keep a lookout for more deats on this awesome creation.
Similar posts
Friday, January 15, 2016 - 3:46pm

Haven't gotten your eyes on Poposition's Kickstarted-fueled Pop-Up Art Book?

Monday, August 19, 2013 - 10:46am

With this years Singapore Comic Con just around the corner (Aug 31st - Sept 1st), news about exclusives is starting to hit.