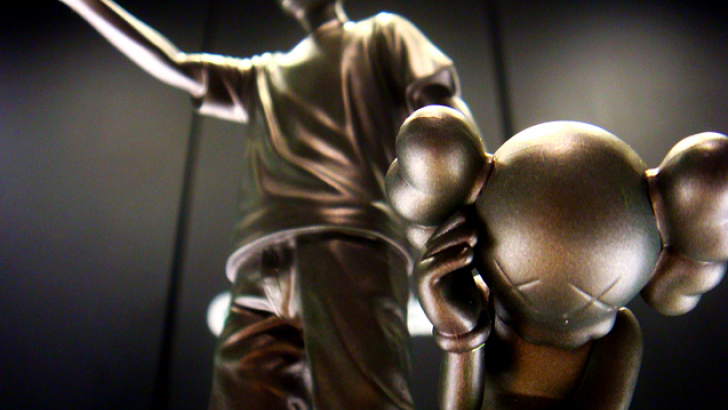 Check out the latest figure "Partners" created by  Kaws and Medicom. This figure pays homage to the big ol' statue, at the entrance to Disneyland Parks, of Walt Disney and Mickey Mouse. Notice a difference between the memorable statue and this creation? The two aren't holding hands - Instead the companion is pulling away in an awkward ashamed posture. Perhaps a nod to how popular and iconic the companion design has become - entering popular cultural reference not dislike Mickey himself.  
You could be fooled into thinking this piece is cast in solid bronze, but i believe its plastic cleverly painted to replicate the higher end art piece look. This piece is for pre-order now through ToyQube for $225. Its interesting but not my favorite by far.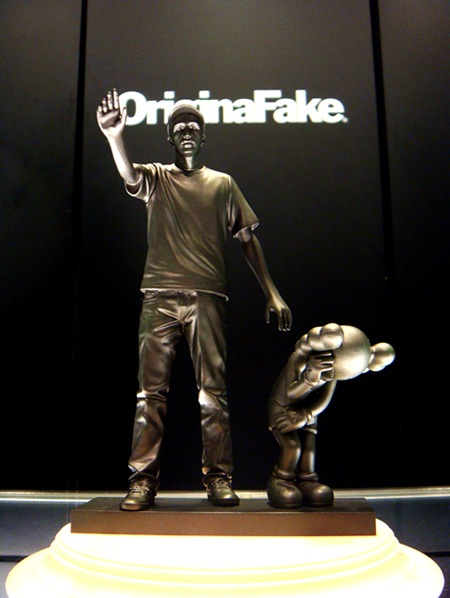 Similar posts
Wednesday, April 11, 2018 - 11:07pm

Clutter Gallery is proud to bring a unique sales event to our collectors!

Wednesday, November 9, 2016 - 1:39pm

The ninth installment of Medicom's Vinyl Artist Gacha series is getting contributions from both Shoko Nakazawa and Konatsu!