Posted by
Erica
January 09, 2012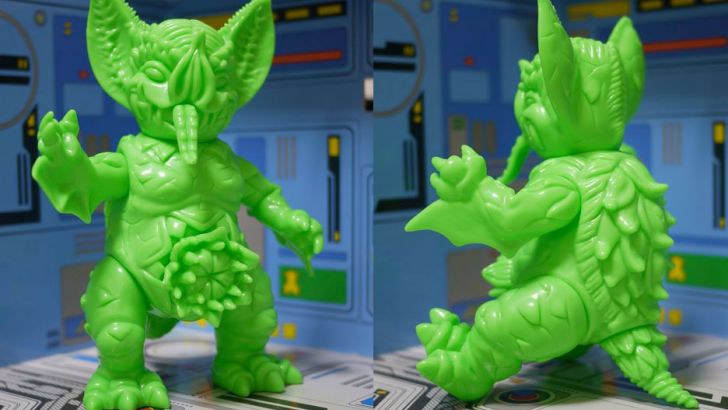 Paul Kaiju has yet again turned one of his beautiful sculpts into a vinyl masterpeice! Since his past creatures "Boss Carrion" and "Salamander Joe", Paul has created, the "Mockbat", another awesome monster. Like most of Paul's creations the Mockbat started out a bit smaller and cast resin by Paul himself. But these awesome green creature you see above is not resin, it is sofubi soft vinyl. The release date for this terror will be announced shortly. Rumor has it that this mini has a minion dubbed "Hellmock". Its pretty apparent that Paul has something awesome up his sleeve. Keep a lookout on Paul Kaiju's Website for more deats on the release date!
Similar posts
Saturday, January 23, 2021 - 4:36pm

Clutter has teamed up with NY-based artist Kyle Kirwan to bring you a brand new designer toy platform, The Brick!

Wednesday, August 12, 2020 - 3:07pm

We are so excited to announce the first 3oz Canbot Blind Box Series!  A limited-edition toy mini-series launching through Kickstarter on Thursday, August 13th.