Posted by
Miranda
February 06, 2012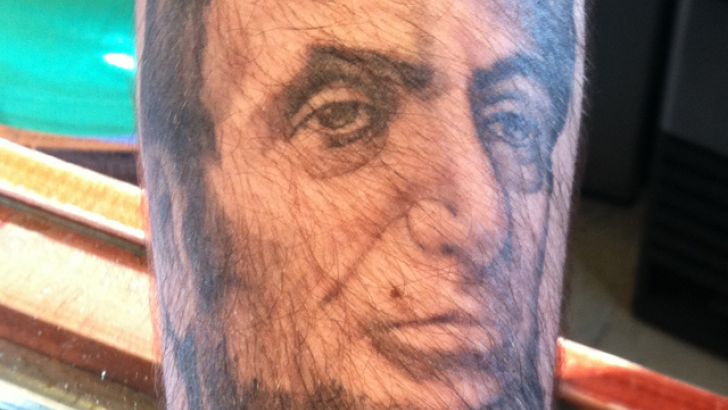 I'm always on the look out for awesome tattoo's and now we have a new office/store front in Beacon NY (which i promise to blog about soon - as soon as we are unpacked anyway!!) I was out  getting coffee from out local awesome coffee shop (Bank Sq) and spotted this amazing Abe Lincoln Tattoo. Alex - the owner of this piece- was nice enough to let me take pictures to share with you. It was created by Mike and Millennium Tattoo in Newburgh, NY. 
Portraits can be so hit and miss so its always refreshing to see something that is so well done. These pictures don't really do it justice, the shading and line work is spot on.. maybe i will have to make an appointment soon ;)
Similar posts
Friday, March 18, 2016 - 1:38pm

Someone has paid Steff Bomb one of the highest complements possible by getting her art tattooed on his forearm.

Monday, March 4, 2013 - 11:55am

As the story goes, Dutch artist Bash's Bruno Bear had a thing for gambling despite the fact he never won. One day while discussing tattoos with a friend Bruno disclosed that he always wanted a tattoo but he didn't know what tattoo to get.