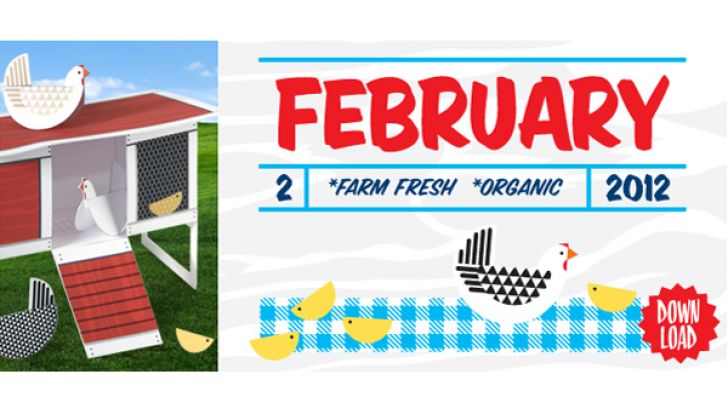 Let's all take a break from the skulls and ninjas for a second and get down with some slow paced easy-living. Scout Creative has released the February 2012 version of their wonderful line of desktp calendars. Informally titled "Everyone Coops" this is a mellow and laid back breath of fresh air.
So head on over to Scout Creative, sign up for their mailing list and get your x-acto ready.
You may now resume with the skulls.
And ninjas.
Similar posts
Thursday, March 27, 2014 - 2:06pm

My intro to Nick Knite came in the form of two very loveable monsters, Evil Icy and Tongue Toastie.

Friday, March 22, 2013 - 1:41pm

Congratulations to Reid Harris Cooper and TJKernan on winning their very own Foldable.Me's from the Clutter x Foldable.Me Giveaway!! Check out images of their foldables below!!