Posted by
Miranda
February 29, 2012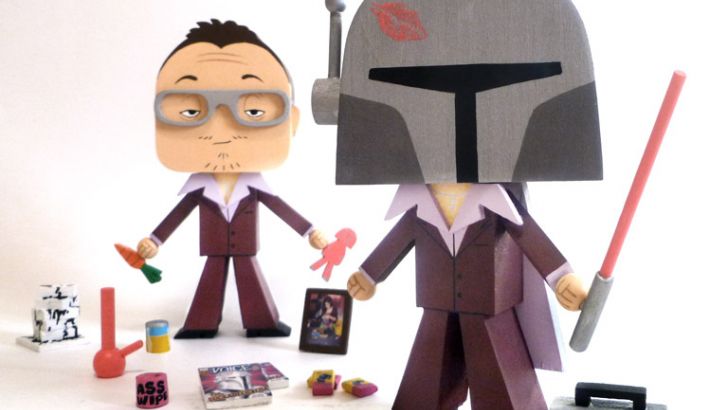 So I may be a little late to the game with this as it was made and sold in Nov 2011, but it's so so awesome that when i saw it I had to blog it!! Titled 'The SUCKset" this piece by wooden toy genius and DTA winner Gary Ham, is a tribute to all things Suckadelic after he was booted from the Bravo show "Work of Art" at the end of last year. This piece stands at 7" tall with 5 points of articulation. Gary Sold the piece on eBay to the highest bidder (in true Sucklord style). The piece fetched $535 - truly deserved! 
Contained in the box was the following:
1 body 

1 Morgan Phillips head

1 Sucklord head

1 light saber

1 beat box

1 roll of Ass Wipe

1 carrot

1 photo of his girlfriend

1 NY Times challenge

1 jar of urine

1 Voice 

2 Suckpax

1 bong

1 bootleg gay stormtrooper

1 cape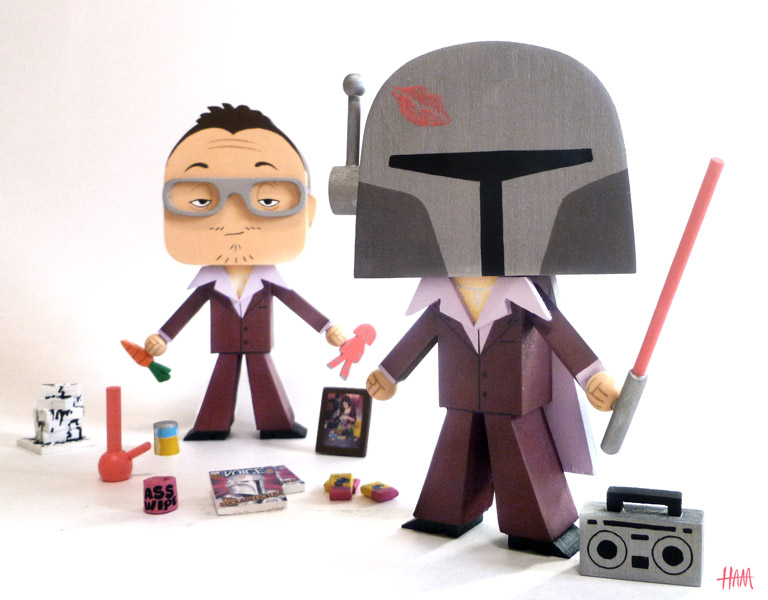 Similar posts
Friday, May 26, 2017 - 6:53pm

Five Points Festival happened last weekend and well, we were blown away!

Wednesday, April 19, 2017 - 4:24pm

Available now, but not for long, are the Five Points Fest V.I.P. ticket packages!  Priced at just $125 for a weekend ticket, plus many perks, they are limited to just 250 pieces total.