Posted by
Erica
March 19, 2012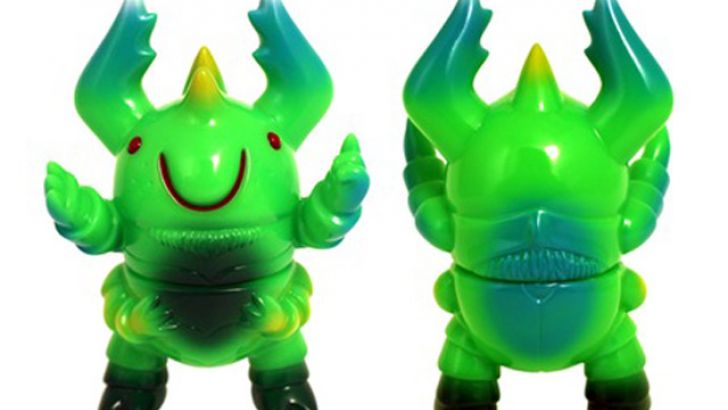 Super7 is stoked to introduce the Frederick the Beetle by Bwana Spoons. Fredrick is the newest member of the Monster Family. This Saturday, March 24th, Bwana Spoons' Frederick Fest will be at Super7! Bwana himself will be there, grinning from ear to ear. You will be able to see some of Bwana's original art, hand painted customs and party games..So Let the Festivities Begin!
The first release of Fred will be cast in green vinyl with blue, dark green, white, yellow and red sprays for $35 each.
Super7 Store

1427 Haight Street

San Francisco, CA 94133
Similar posts
Friday, September 8, 2017 - 1:15pm

The Clutter Gallery is excited to open its doors this weekend to Monster Mash! Sofubi & Kaiju Showcase Vol 1.

Monday, September 26, 2016 - 3:37pm

While the pessimists are saying the designer toy scene is dead, new brick and mortar stores are popping up on both coasts. While Martian Toys expands to Philly, Gravy Toys is putting a bird on it and coming to Portland, OR.