Posted by
Erica
March 23, 2012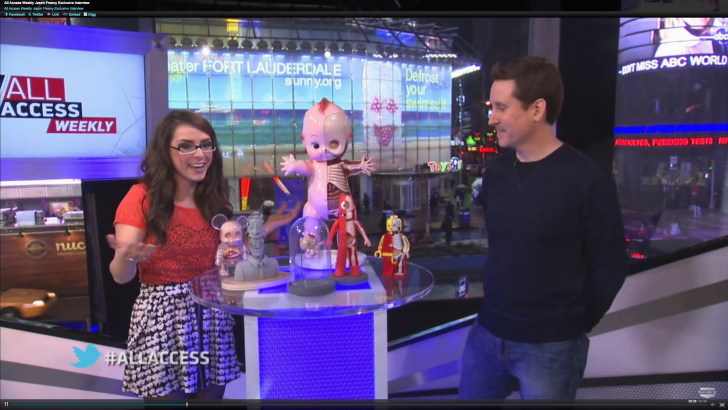 Awesome news from Jason Freeny is that he was recently featured on SPIKE's 'All Access Weekly'! G Katie Linendoll talks to Jason about his design and dissection of classic toy characters The clip is super short, but it's rad to see Jason get the some recognition outside of the toy world! We were also lucky enough to get a mention for The Designer Toy Awards because as you know, Freeny Won Breakthrough Artist Award at the 2011 DTA's. Congratulations Jason!! 
If you are in the USA, sit back and enjoy!! 
Similar posts
Tuesday, February 13, 2018 - 6:39pm

Nominations are officially open for the 8th annual Designer Toy Awards!