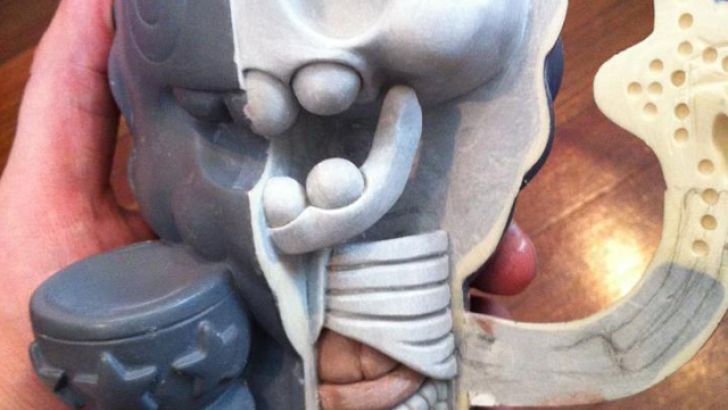 Yesterday we blogged about the start of the Jason Freeny's Toy Prince custom process, and today we have an update, with some awesome work in progress pictures. As you can see from the pictures below he is coming along fast! He now has a rib case and lower intestine! 
Keep an eye on his progress here, (and on our blog) and while you're their make sure you "Like" his page!! 
Toy Prince, designed by Pete Fowler and produced by Cherry Vinyl and Pretty in Plastic. 
Similar posts
Friday, November 24, 2017 - 11:56am

The iconic Pete Fowler designed "Toy King" Designer Toy Awards Trophy, has been re-imagined under the blade of artist Jason Freeny.