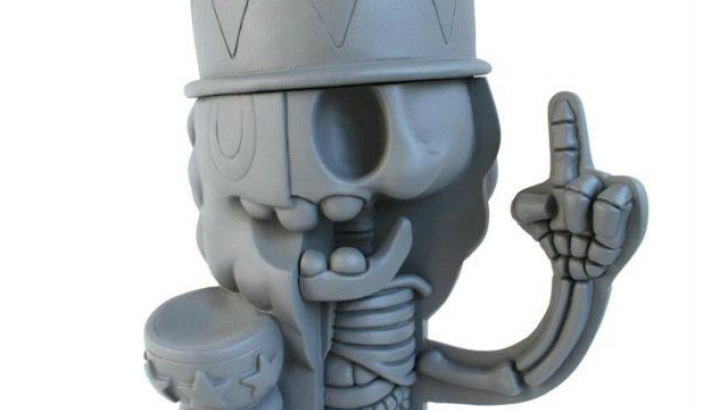 We blogged the update to Jason Freeny's Toy Prince last week, and we are really excited to reveal the finished sculpt! Jason did an amazing job! We are so thrilled with the way it turned out!! So what's next with this piece i here you ask.... Well that would be telling, but keep your eyes on our blog for more information!! 
Toy Prince, designed by Pete Fowler and produced by Cherry Vinyl and Pretty in Plastic. 
Similar posts
Friday, November 24, 2017 - 11:56am

The iconic Pete Fowler designed "Toy King" Designer Toy Awards Trophy, has been re-imagined under the blade of artist Jason Freeny.