Posted by
Nick
March 12, 2012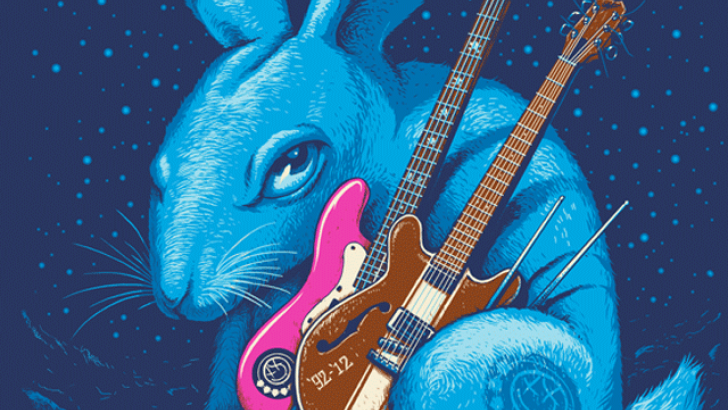 Check out this limited edition shirt from Jeff Soto and Blink182. Available from today for just the next 3 days, make sure you bag one of these. You snooze, you loose!
The shirt features a slightly creepy rabbit with the bands instruments, guitar, bass and drums. Personally i'm not wild about the bunny but i'm always up for some bendy Jeff Soto text! What i particularly like is the quote on the bands site saying "This is part of our year long celebration of 20 years of CRAPPY PUNK ROCK from Blink - 182."
Grab the tee here
Similar posts
Wednesday, July 9, 2014 - 10:47am

DKE Toys is proud to announce another SDCC 2014 release: NekoFukurou by Jeff Soto x Blackbook Toy!

Thursday, January 9, 2014 - 11:16am

Today is a good day. Not only are we ever closer to the weekend, but Jeff Soto is set to release his latest prints with partner, Prints on Wood.