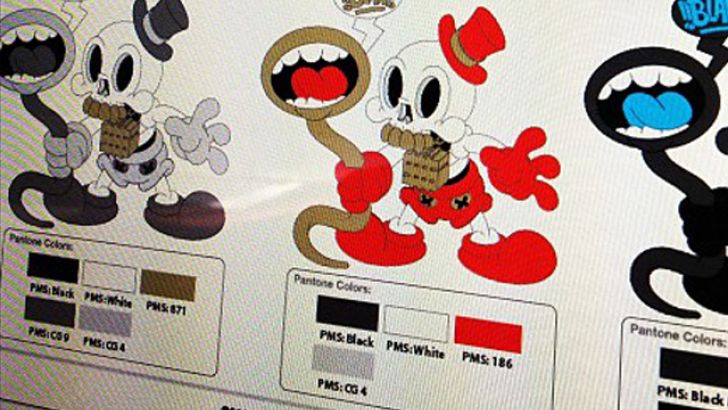 Jeremy "MAD" Madl is seeking your advice in regard to his next planned figure, the release of the new Modern Hero platform. In what amounts to a highly evolved and wholly unique re-envisioning of his Series 4 Dunny of the same name, this new incarnation of the Modern Hero has a rather large problem: no one is scheduled to release it. So MAD is considering a different path, offering it directly to his fans through Kickstarter and thus self-releasing it himself. All indications point towards MAD intending this as a rotocast vinyl production release, which is a pricy proposition. But MAD really wants you — the fans — to give him input on the matter.
Do you want to get in on the conversation, add your own feedback? It is happening right now over at Trampt; you can view the conversation here but will need to join the site before you can add to the discussion.
So what is being saught in these talks? First and foremost, MAD wants to know if he should even try going the Kickstarter route and self-release the figure. But then the other questions: If not, why? If so, what reward tiers should be offered? Essentially, he wants you to share any and all thoughts you might have on this direction, thus helping him make a more educated decision.
At current, the most popular suggestion seems to be to offer various colorways of the release in increasingly limited quantities, thus allowing someone that just wants a figure to buy one for a more reasonable price while a more devoted fan (or collector) could pay more for a less-common variant. And this is certainly not an unheard of route for Kickstarter fundraising campaigns.
This version of the Modern Hero figure seems to be something that MAD has been working on for a while, having first posted work-in-progress images of the design on his Instagram account back in September of last year. Below are several pictures relating to this project, so you can see how the design evolved:
 Now join Trampt and then give MAD your 2¢ in this conversation! He will appreciate it.
Similar posts
Monday, February 5, 2018 - 8:15am

If you're kicking yourself for missing out on Rato Kim and Discordia Merchandising

Friday, February 2, 2018 - 12:38pm

Our good friends at Urban Vinyl Daily, The Bots and 64 Colors (what a trio!!) are entering the final few hours of the Luna a