Posted by
Erica
March 19, 2012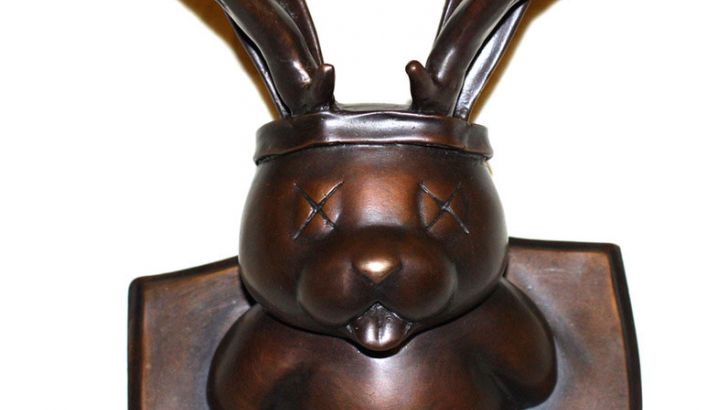 Luke Chueh has teamed up with the metal experts at Fully Visual to release his first bronze sculpture, 'Jack'.  The new wall-mounted art piece immediately reminds me of 'Jacked', Chueh's painting of a rogue rabbit who has stolen ('jacked') an antelope's antlers in order to transform himself into a Jackalope...duh.
This is an awesome take on the original painting, this new sculpture has got a taxidermy vibe that i am really feeling. 
This piece is limited to 10 worldwide, the 'Jack' wall-mounted bronze (9"x8"x5")  comes with a certificate of  authenticity featuring a hand-drawn Jack portrait  and will be released on Wednesday, March 7th for $1200 each directly from Fullyvisual.com. 
Similar posts
Tuesday, May 16, 2017 - 5:02pm

We are excited to drop our latest collaboration with Luke Chueh – The Dissected Bear Head; Black & Bone edition!

Tuesday, April 4, 2017 - 3:02pm

Clutter Magazine is proud to announce our latest collaboration with Milwaukee-based artist Scott Wilkowski and LA native artist Luke Chueh!