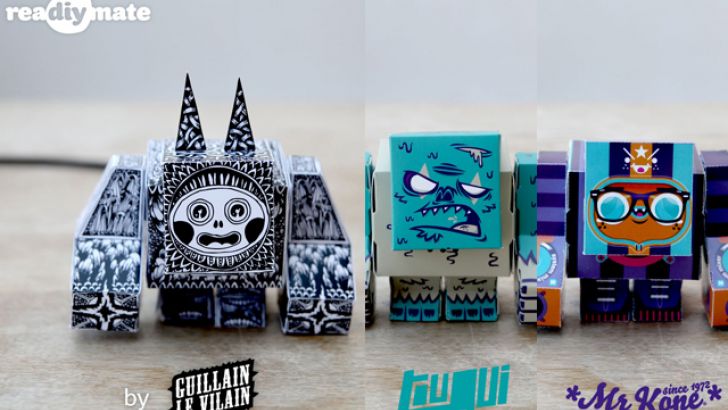 A new Kickstarter project has come down the pipes. Part paper toy, part techno geek gadget, all awesome. Actually, the paper toy part in and of itself is amazing. Featuring three of my all time favorite paper toy artists, Dolly Oblong, Tougui, and Guillain le Vilain, and serving as my introduction to the effort of Mr. Kone, these paper toys are much more than meets the eye.
Billed as a wi-fi companion that moves and makes sounds relative to the goings on in your digital life, you can link them to all of your social networks, or just your iPhone. It's a very interesting and analog substitution for the digital whistles that beckon us now. Conceived of by Marc Chareyron and Olivier Mével, and developed over the course of last year, they've taken to Kickstarter in an attempt to fund their project and add new technology to their outstanding line-up.
Learn more and throw a few bucks their way right HERE.
Similar posts
Monday, February 5, 2018 - 8:15am

If you're kicking yourself for missing out on Rato Kim and Discordia Merchandising

Friday, February 2, 2018 - 12:38pm

Our good friends at Urban Vinyl Daily, The Bots and 64 Colors (what a trio!!) are entering the final few hours of the Luna a