Posted by
Nick
April 25, 2012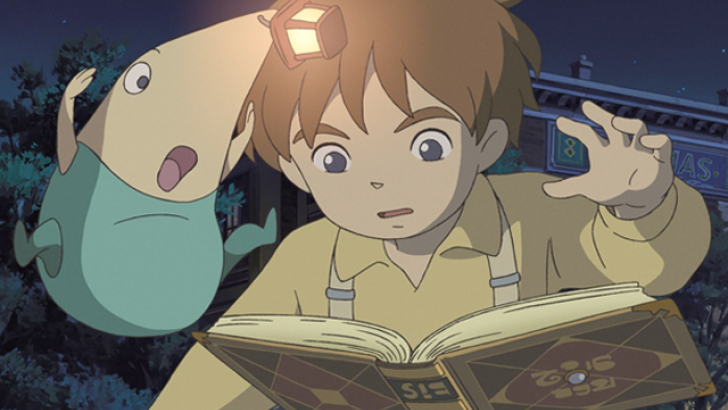 Words cannot describe how much I am looking forward to this game - Ni No Kuni: Wrath of the White Witch. The game was released back at the end of 2011 in Japan, didn't sell amazingly, but is currently being adapted for it's worldwide release! Here we get our first glimpse of the english dialogue.
Ok so the thing i skipped over is that this game is that it is the first game from celebrated animation house Studio Ghibli. The game is also being developed by Level 5 who produce the awesome Professor Layton series for Nintendo and the classic RPG Dragon Quest IX.
Personally i am hoping that i can play through this game in it's native Japanese with subtitles as something is always lost in the voices of the characters when you overdub English. In particular watch Kiki's Delivery Service in Japanese and English and tell me which JiJi accent you prefer. Really not sure where the lil sidekick's Welsh accent has come from but it's pretty damned funny! And at least it matches the gruffness of the Japanese voice.
The game is a PS3 exclusive, due out either late 2012, more likely Q1 2013. Depending on its worldwide sales, we may see a sequel!
Ni no Kuni: Wrath of the White Witch is an epic tale of a young boy, Oliver, who embarks on a journey to become a master magician and bring back his dead mother from the parallel world of Ni no Kuni. Along the way he encounters some extraordinary characters, many of whom become helpful allies. They guide Oliver as he explores the vast world and learns the magical skills that will make him strong enough to face his most deadly foes, and ultimately survive an encounter with the White Witch herself.
The world of Ni no Kuni actually runs parallel to the real world. Players will be able to travel between the two. Characters who appear in one world appear in the other as well, but with different roles in this unique RPG experience. - via IGN
Similar posts
Wednesday, June 12, 2013 - 5:46pm

Finally after a day of press conferences on Monday the PlayStation 4 was revealed. Since February 20th we have been anticipating seeing the final product design of the box, and I for one, am very very happy with it!