Posted by
Erica
April 16, 2012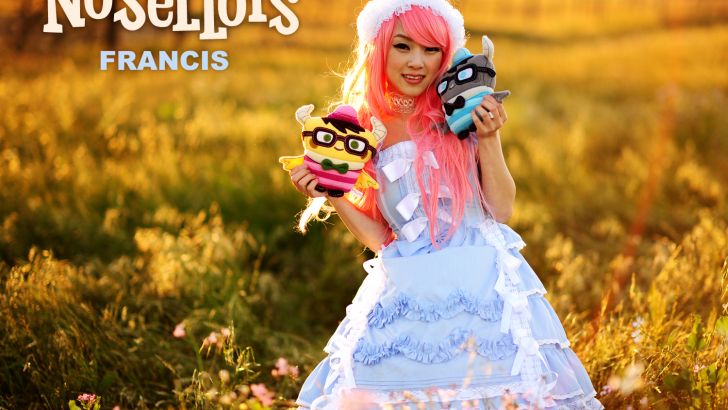 Check out these awesome photo's featuring Linda Le and the newest Nosellot Plush, Francis. Francis is the latest Plush figure from the Nosellot Collection by Scott Tolleson and Screaming Sky Gallery. He measures 8.5" tall, and is produced with heavy fleece materials, detailed stitching, and vibrant colors.


Francis is one of the smallest known Nosellots.  He works as a Microbiologist.  He is constantly forgetting his last name, even though it is printed on his lab coat.  A Nosellot anomaly, Francis used to be able to fly until his horns grew too heavy.  Now, when he is very excited, he can flutter high enough to reach the top shelf.  This makes him very happy.
photography by  Andy Blake
All Nosellots and Nosellots related merchandise is now available at www.screamingskygallery.com.
Similar posts
Friday, January 13, 2017 - 9:24am

Scott Tolleson and Kidrobot have teamed together again-this time it's the Labbit platform that's getting the argyle treatment!

Friday, November 4, 2016 - 3:40pm

You probably don't need much convincing to go to DCON this year, but just in case you do, check out the preview for the Toy Within a Toy exhibition organized by Broke Piggy.