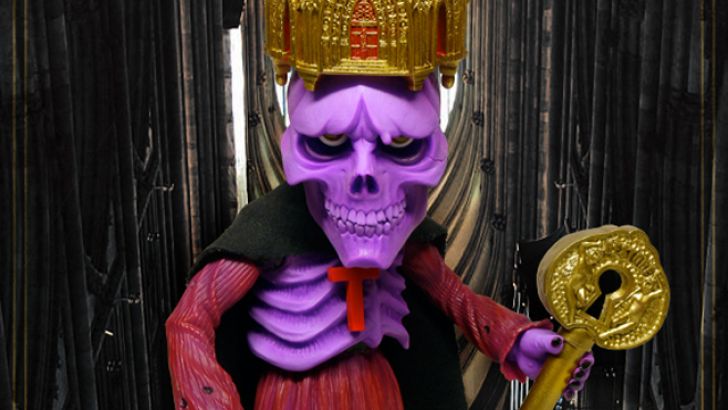 Abe "Restore" Junnosuke has revisited his 2009 released resin mini-figure design Kingdom Mind, remodeling it as a massive 9.44" tall sofubi and plastic figurine. Set to be released on May 5th, this $165 beauty has the same crown and key accessories as it's smaller counterpart but it additionally makes the book removeable and — it appears — the cape is actual cloth. Our understanding is that the eyes are also cast seperately, so that they are mobile within the head. There's also articulation at the arms, neck and waist, as well as having the jaw be hinged. This amazing piece is currently available for pre-order from Lulubell Toy Bodega, Restore's American retailer of choice.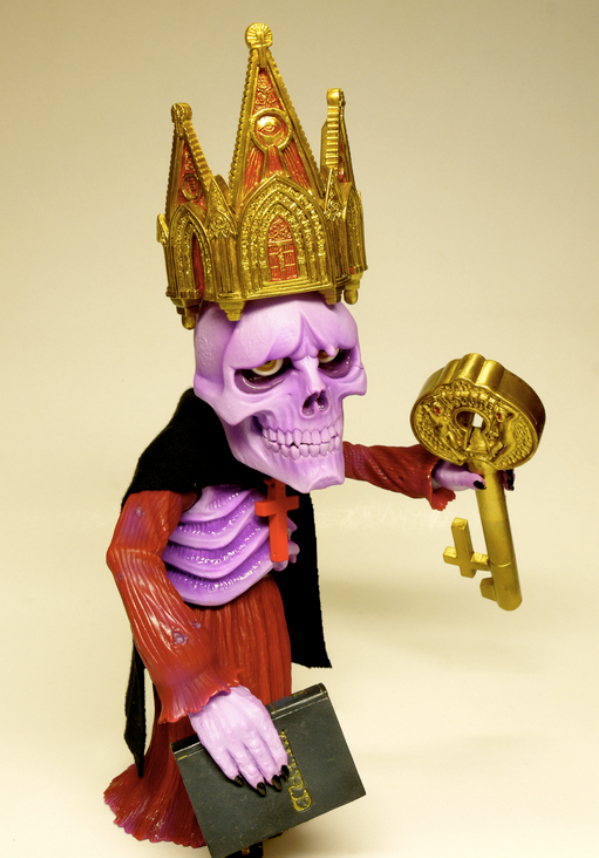 Similar posts
Tuesday, June 30, 2020 - 3:20pm

Meet the newest member of the Canbot family - the OG Sakura by Czee13!  Sitting at approximately 5 inches tall with a posable head, and the trademark rattle, you are sure to love this new addition to the highly collectible Canbot Crew!