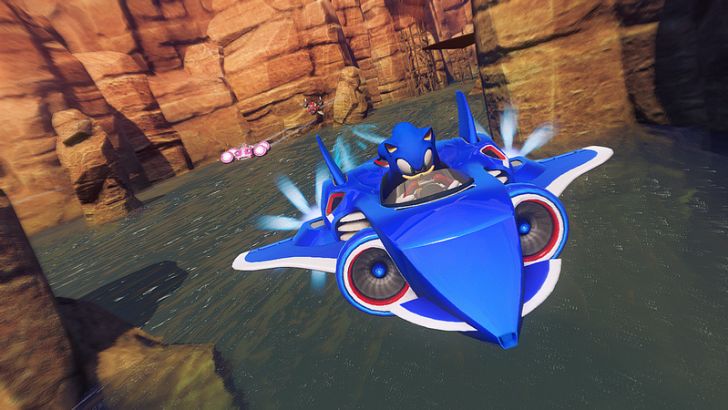 Sega successfully mined the Mario Kart formula a couple years back with Sonic & Sega All-Stars Racing, so it's little surprise that the publisher will give it another go this fall with Sonic & All-Stars Racing Transformed. As with the first game, Transformed will bundle together a load of familiar Sega characters and locations for a colorful and accessible racing experience, but the sequel will put drivers in control of a vehicle that can shift into a boat or plane as needed to handle the diverse terrain.
The game is expected out later this year for Xbox 360, PlayStation 3, PlayStation Vita, Nintendo 3DS, and PC, with early information indicating new characters like Vyse from Skies of Arcadia and Gilius Thunderhead from Golden Axe, as well as tracks based on the likes of Panzer Dragoon and Super Monkey Ball. An enhanced online play mode is also in the works, and we'll surely hear more about the game's content as the release target draws near.
Similar posts
Wednesday, September 14, 2016 - 4:22pm

Sonic Mania, while horribly titled, is probably my most anticipated game of 2017.

Monday, August 29, 2016 - 1:35pm

Japanese clothing company are giving vintage game fans something to get excited about during Tokyo Game Show next month.