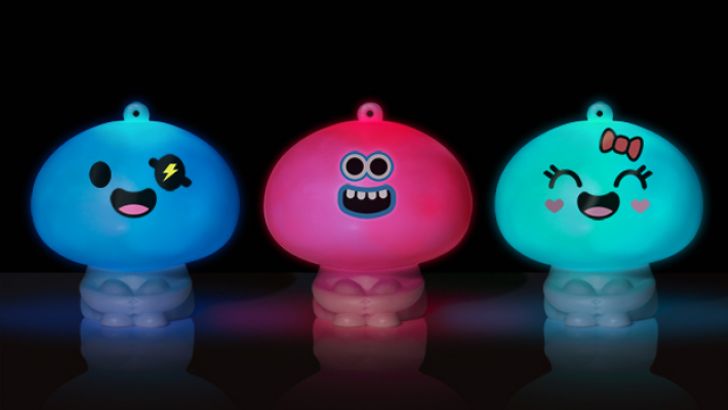 There is really not much better than the dream illustrative team TADO getting back together with lighting genius MATHMOS to produce an awesome lighting solution. This time around they have produced a character based wireless night light that changes color at the touch of a button. What's cool about these pieces is that they are blank with reusable stickers to product 18 different characters. Titled "Chuppi" they stand 20cm tall and stay lit for up to 6 hours.
Tado have customized 10 Chuppi's one of which we will have available to win very very soon! Check back for more information and in the mean time purchase yours from here.
Similar posts
Thursday, April 21, 2016 - 6:35pm

In 2010 UK duo Tado teamed up with Kidrobot to create their cutest plushie ever.

Tuesday, January 5, 2016 - 2:01pm

If you live in a climate anything like mine, you're resigned to the fact that you're going to be snowed in at some point this season.

Thursday, December 3, 2015 - 8:38pm

Classic nutcrackers creep me out. But I kind of want to cuddle with this one. Rollins was designed by Mike and Katie of TADO for the Winter Salon exhibit at the StrangerFactory gallery. Several of the pieces were laser-cut for those perfect curves and sharp edges.