Posted by
Erica
April 16, 2012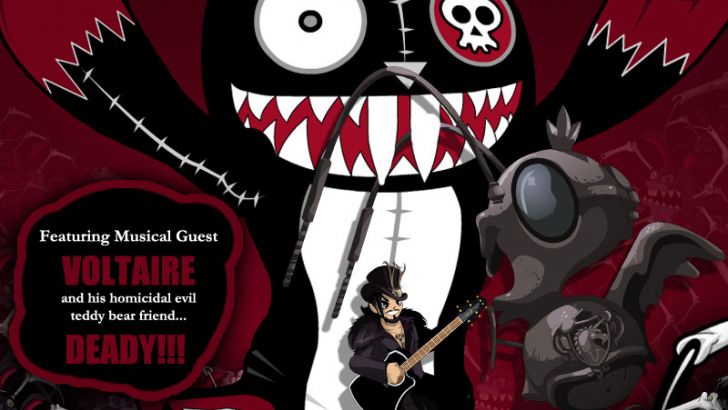 It doesnt surprise me that on Friday The 13th Voltaire released his Toy2R Mini Qee Series. Voltaire continues his "Deady and Fiends" 5in Mini-Qee series by unveiling a bunch of evil bunnies! And of course Deady is in the picture, this time disguised as a rabbit. Along for the ride is Deady's nemesis Sleezter Bunny as well as Black White and Silver Variants of both. Also up for grabs is a Voltaire exclusive Sleetzer Deady figure. All of which can be found HERE for $35 each.
Each figure also comes with a code to unlock some exclusive goodies on Adventure Quest.
Similar posts
Wednesday, October 2, 2013 - 4:45pm

Cometdebris is excited to be celebrating Astro Zombies'20th anniversary with 2 exclusive releases at Super Festival 63!

Thursday, August 15, 2013 - 3:21pm

This past Saturday marked the opening of the Clutter x Dyanmite Rex "Custom RAAAR! Show".