Posted by
Nick
May 24, 2012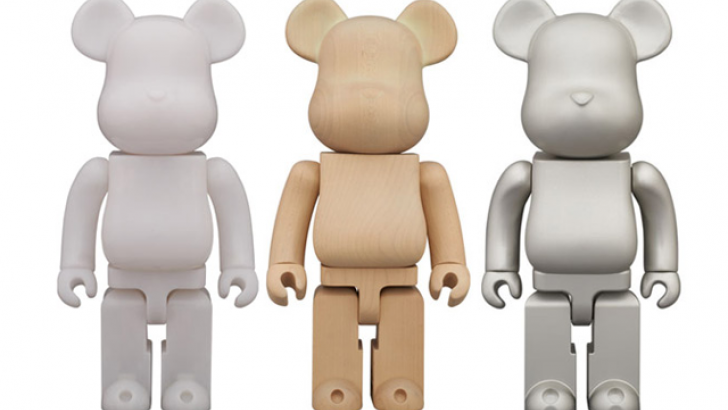 Medicom release details of these crazy new 400% Be@rbricks due out this Summer: 1 is an Aroma Diffuser, 2 is made from glow in the dark wood and No3 is Aluminium!
1 Aroma Diffuser Be@rbrick

Ok so you're familliar with those scent dispensers you place around the place so it smells nice when people visit and don't get a noseful of your natural odour? Well this is one of them in errr... Be@rbrick form. Free of detail this 'brick comes in a semi transluscent white plastic, even with a built in LED.
2 Karimoku Be@rbrick

We recently had a few Karimoku Be@rbrick releases including Kaws figure and a few 400% Be@rbricks but this wooden figure has been treated to glow in the dark. Mental - these top 2 almost seem like the could be April Fools releases they are almost unbeleivable but are awesome additions to the Be@rbrick family. The figure will retail for ¥62,790 JPY (approximately $790 USD).
3 AMIREX Aluminium Be@rbrick

A collaboration with AMIREX made of solid aluminium! SOLID! Stunning creation with minimal branding, really letting the manufacturing process speak for itself. I would really have loved to see this coming in a 1000% version but it's probably gonna be too expensive for me as it is.
All these figures look to be set for the June 23rd release date
Similar posts
Wednesday, November 9, 2016 - 1:39pm

The ninth installment of Medicom's Vinyl Artist Gacha series is getting contributions from both Shoko Nakazawa and Konatsu!

Monday, November 7, 2016 - 4:34pm

We just got two wooden toys in our inbox. One's a cute bird and one's a turd. No, really, it's a stackable, customizable wooden toy shaped like a poo. Bai, the bid, comes in two sizes and comes in a cloth bag with sprinkles for customization.