Posted by
Erica
May 01, 2012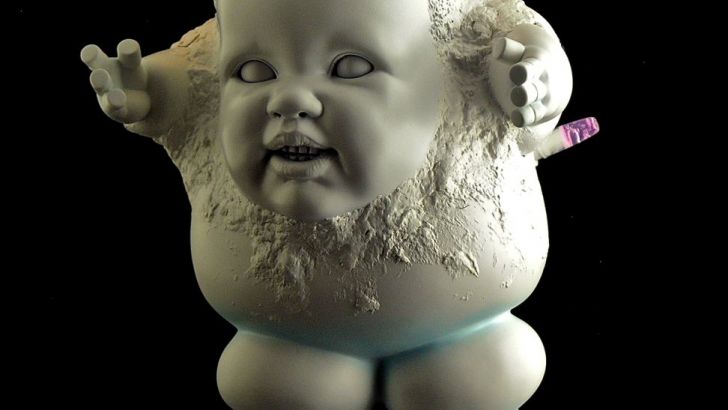 Last week I received an email, from Bob "Plaseebo" Conge. In the email i found this: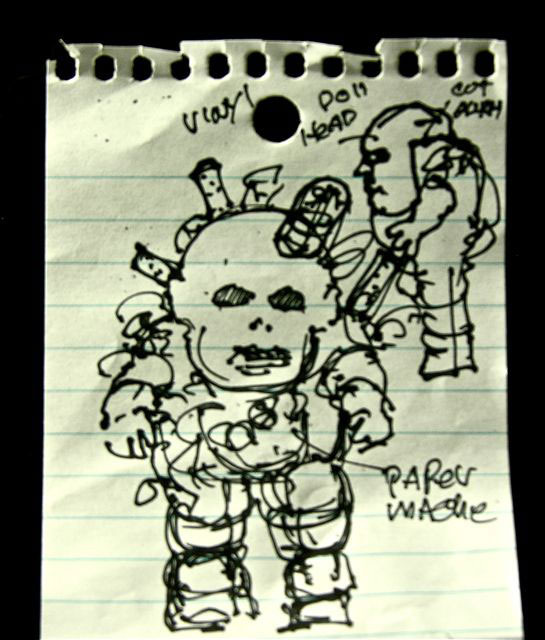 Nothing more. Just this sketch. I wasn't sure what to do with it. Clearly it was a sketch for an upcoming figure, but there was no information about the figure to even write about. So i waited to see if more info about this would eventually come my way. And boy was i right!
Bob has teamed up with Todd Robertson and William Long to create this beast for their upcoming show, "Bits" at The Lot F Gallery opening Friday May 4th. After doing some research on the inter web, i have come to learn that HD-2 stands for Humpty Dumpty 2. For the background story, read below!
Similar posts
Monday, March 21, 2016 - 10:11am

Nothing like a little scare to kick-start your Monday Morning, so grab your coffee and listen up!!