Posted by
Nick
May 18, 2012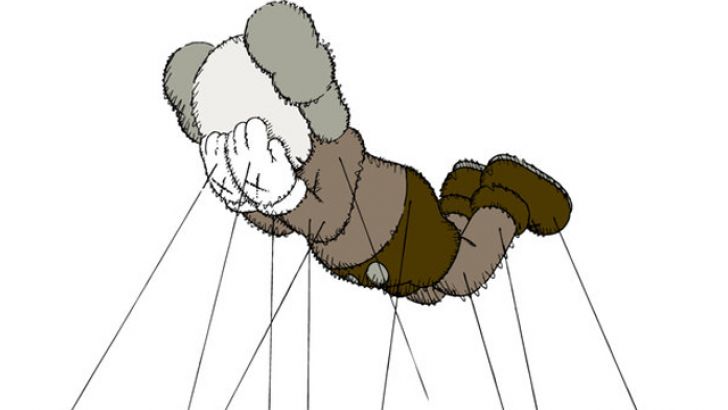 Ok this Kaws balloon for this years Macy's Day Thanksgiving Parade is going to be completely insane.
Essentially the balloon will be a similar style to that of the 16ft statue that was on display last year in Hong Kong and then in NYC outside The Standard Hotel. This time the familiar Companion will be 40ft long, 34ft wide and 30ft tall and will float down the streets of NYC this Thanksgiving. I give Kaws alot of shit but this is gonna be too awesome to criticise - at least it's not a 40ft Kaws Spongebob!
Was only back in 2005 that artists started being invited to participate in the parade with artists like Tom Otterness, Jeff Koons, Takashi Murakami and Tim Burton being asked. "His name kept floating to the top of the list," said Amy Kule, executive producer of the Parade
Roll on Thanksgiving!
via [NYTimes]
Similar posts
Wednesday, April 11, 2018 - 11:07pm

Clutter Gallery is proud to bring a unique sales event to our collectors!

Thursday, October 20, 2016 - 2:16pm

It seemed like KAWS was done with vinyl toys, and I don't think this really changes that, personally. But either way, you can snag six "new" Companions from Modern Art Museum of Fort Worth's online shop.