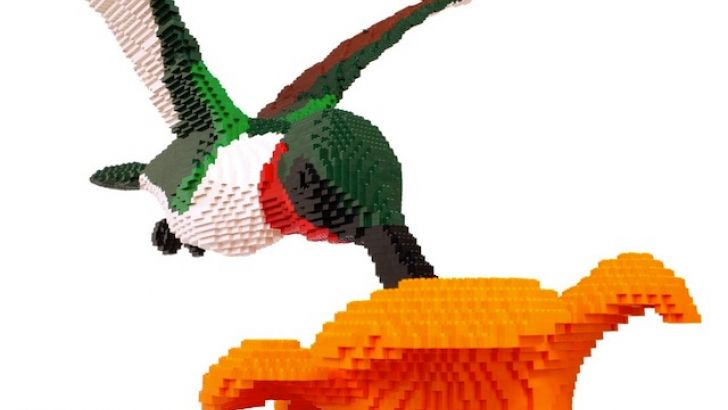 PBS has a web series called  Off Book that features cutting edge art, the artists that make it happen & the people that share it on line. The current episode of Off Book explores LEGO Art.  
LEGO has evolved from everyone's favorite toy into a legitimate art form. In this episode, Off Book features the LEGO artists Sean Kenney, Alex Kobbs & Nathan Sawaya. Here's an example of Nathan's work.
These artists have made beautiful mosaics, amazing stop-motion videos, thoughtful sculptures, & have helped people realize that LEGO can be a true artistic medium.



Lego blocks are one of the most beloved toys in the world. Who doesn't recall getting lost in a LEGO project one time or another? My brother and I used them for everything! LEGO blocks were turned into stadiums for our action figure football games, the Bat Computer in our makeshift Bat Cave and whatever else we could think of. Watching this video made me want to dive into the closet and bust out the LEGO kits ! 


New episodes of Off Book premier every other Wednesday.
Similar posts
Friday, August 26, 2016 - 3:22pm

For all of the GCI movies out there today, it's a relief that some OG animation is still being created.

Wednesday, August 24, 2016 - 2:35pm

Wow! The latest JPK custom is impressive on multiple levels. The customized Dissected Lego Anatomical figure by Jason Freeny and Mighty Jaxx features super detailed painting (just look at that face!) and a striped tie.