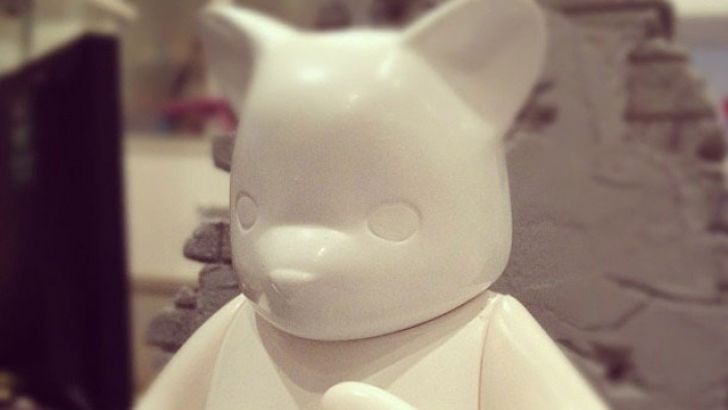 Based on the "Target" painting by Luke Chueh, Julie B. of Pretty In Plastic sculped a wonderful 3D interpretation that Munky King are scheduled to release in the coming months. Chueh has completed a new painting of the original image — to be used for the figure's box design — and the 8-inch-tall vinyl figure features a removable base, paint can and paint brush. An exclusive "color variation with hand drawn wall graffiti by" Chueh himself will be available for the figure's debut at San Diego Comic-Con (SDCC) this year, with a regular edition to be released "a couple [of] months" later. At this time there is no word on pricing for this exquisite piece.
Images and information courtest of the SpankyStokes.com blog.
Similar posts
Tuesday, May 16, 2017 - 5:02pm

We are excited to drop our latest collaboration with Luke Chueh – The Dissected Bear Head; Black & Bone edition!

Tuesday, April 4, 2017 - 3:02pm

Clutter Magazine is proud to announce our latest collaboration with Milwaukee-based artist Scott Wilkowski and LA native artist Luke Chueh!