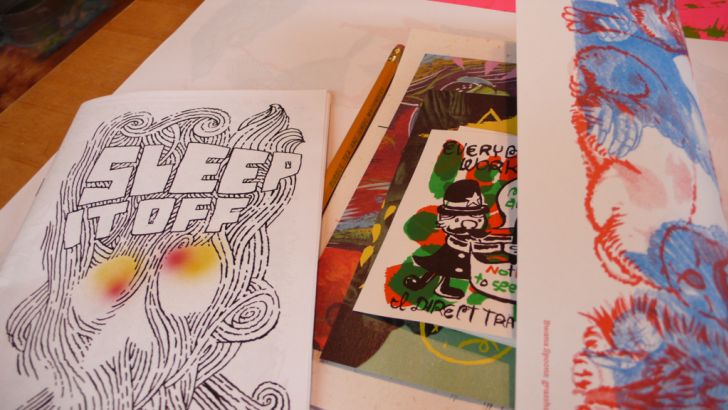 Bwana Spoon loves to make Zines and he is super happy to let everyone know that Sleep it off #2 is now finished and available for purchase! The zine contains similar shenanigans to issue 1 with art, comics, drawings and alot of haiku. Its 24 pages long and mostly black and white, but it does have a few color pages thrown in here and there. Each zine comes with three randomly packed "everybody works" silk screened trading cards, postcards and a pencil. All that and its wrapped in the "kitties and moles" print that Bwana and Ian lynam produced. 
Available for $7 from here
Similar posts
Friday, September 8, 2017 - 1:15pm

The Clutter Gallery is excited to open its doors this weekend to Monster Mash! Sofubi & Kaiju Showcase Vol 1.

Monday, September 26, 2016 - 3:37pm

While the pessimists are saying the designer toy scene is dead, new brick and mortar stores are popping up on both coasts. While Martian Toys expands to Philly, Gravy Toys is putting a bird on it and coming to Portland, OR.