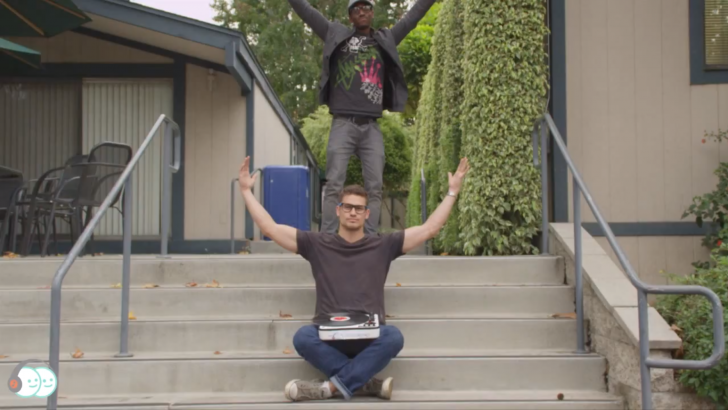 People send us submissions all of the time of cool stuff they get up too, and this one particularly caught my eye. Not only is it funny and in some cases amazing, it kinda makes you feel like you were there hanging out and laughing your ass off attempting to get this trick down.  We were told that "Tons of broken records + 1 record player + too many attempts to count + 18 hours later = 1 sweet trick shot video!" and its true it is 1 sweet trick shot video! So spend the 1 minute and 9 seconds of your life this requires to view and enjoy, and maybe you can try it at home! 
Similar posts
Thursday, March 21, 2013 - 8:25pm

"A vegan cooking show from the Abyss" is how the Vegan Black Metal Chef describes his YouTube channel.

Monday, March 4, 2013 - 3:27pm

I found something on YouTube that has been haunting me for close to 24 hours now. The video features a crazed pink face nibbling on the finger of a woman. I mean, I know it's not alive or anything BUT the face smiles, and frowns and looks freaky as it munches on this finger! And it's eyes!

Friday, February 8, 2013 - 10:24am

CocoRosie - Not a new band. In fact they formed back in 2003. Described as "Freak Folk" the band was formed by Sisters  Bianca "Coco" and Sierra "Rosie" Casady. While they may not be a new band, we only just found this performance featuring the Royal Concergebouw Orchestra.