Posted by
Erica
June 20, 2012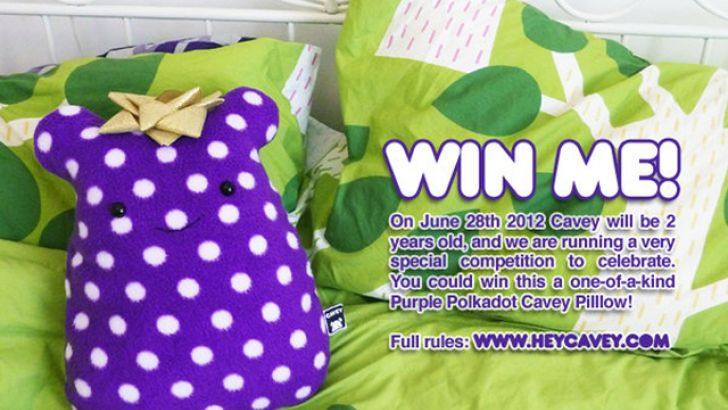 There is just under a week left to enter Cavey's second birthday competition. The winner will receive this one-of-a-kind Purple Polkadot Cavey Pillow! 
Here's what you do:
Create a Birthday message for Cavey, it can be a photograph, painting, drawing, computer artwork, a card, sculpture... you get the point, something creative!
Email your artwork to holly@heycavey.com and you piece will be featured on the blog!
Only one entry per person, please. Extra entries will not be counted.
Entries must be a minimum of 640 x 480 pixels.
The contest closes Tuesday 26th June at midnight London time, Holly Stanway will pick her favorite and a winner will be announced on the blog Thursday June 28th.
Similar posts
Tuesday, March 22, 2016 - 5:28pm

Get your lucky cat ready… Clutter teamed up with Japan Crate for some yummy and cute giveaways!

Tuesday, May 6, 2014 - 11:07pm

Lunabee has been hard at work on four new commissioned custom toys, all for one lucky client. With two Caveys and two Androids making up the group, these toys are classically cute but definitely retain Lunabee's own style.