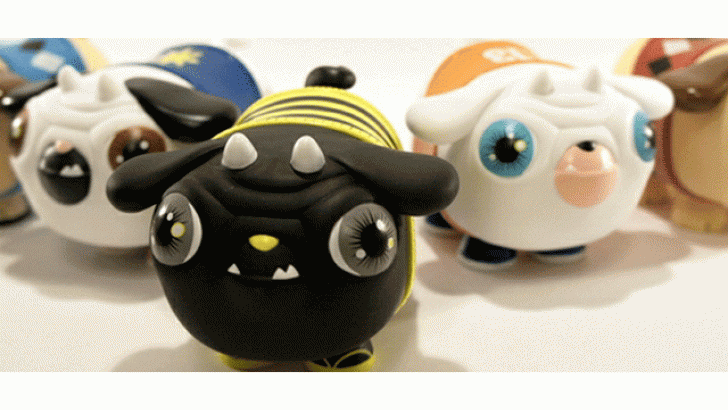 Okedoki has made a new happy little vinyl dog named Puck, and he's a sharp dresser in his doggie sweater. Okedoki is making 130 of the original red sweater Pucks' through VTSS Toys, but they have more colorways coming up with Rotofugi of Chicago, Secret Fresh of Manila, Foosh of Edmonton, and FLABSLAB of Singapore! 


The VTSS Pucks will be released next week and they'll be selling for $59 USD. Each special little Puck comes in a  gift box designed by Okedoki with a signed and numbered mini poster. 
The 4 exclusive editions are designed to celebrate the things that make each store unique and special. The exclusive Pucks will be limited to 30 pieces each and they'll be released throughout the summer and fall. 
Similar posts
Thursday, March 31, 2016 - 8:14pm

The second colorway of Japan-based artist Yosuke Ueno and VTSS Toys "Life Solider 5000" collaboration is here!

Wednesday, October 2, 2013 - 4:45pm

Cometdebris is excited to be celebrating Astro Zombies'20th anniversary with 2 exclusive releases at Super Festival 63!