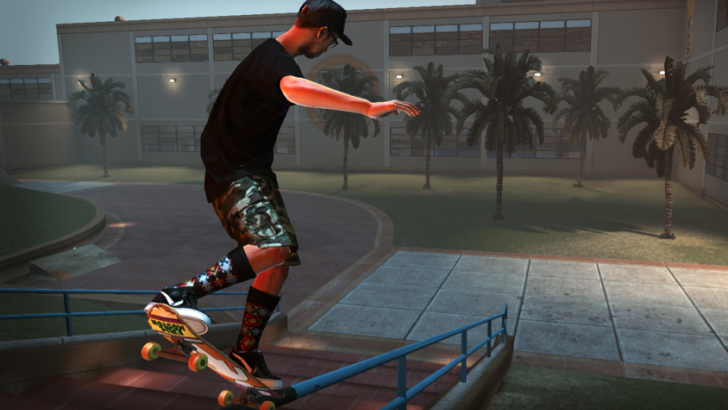 Microsoft's Summer of Arcade promotion always delivers some of the biggest Xbox Live Arcade releases in any given year, and the company announced today which five games will make up the next cycle of prominent Xbox 360 downloadable games, which starts up in mid-July.
Tony Hawk's Pro Skater HD, an updated collection of skaters and levels from the first two classic series entries, will kick things off on July 18, followed by Wreckateer, a Kinect-enabled catapult game, on July 25. In August, the gorgeously grim side-scroller Deadlight hits on the first of the month, with third-person shooter Hybrid from Scribblenauts developer 5th Cell launches on August 8. Finally, the beautiful and long-in-development Dust: An Elysian Tail (below) drops on August 15 to cap off the promotion.
Wreckateer is priced at 800 Microsoft points ($10), while the other four will sell for 1200 Microsoft points ($15) apiece. And anyone who buys three or more of the titles during the promotional period will receive a rebate of 400 Microsoft points.
Similar posts
Wednesday, February 3, 2016 - 11:37am

Trainers, it's been 20 years since Professor Oak gave us our first starter Pokémon.

Tuesday, November 26, 2013 - 3:29pm

Klei Entertainment, the developers behind the hit video game Don't Starve, have teamed up with award-winning toy designer Erick Scarecrow to create not only a plush replica of one

Wednesday, June 12, 2013 - 5:51pm

The highlight of last years E3 was the yet to be released Watch Dogs from Ubisoft. This year Ubisoft did it again with Tom Clancy's: The Division, a post apocalyptic(ish) open world role play game where you roam a significantly different and terrifying New York City.