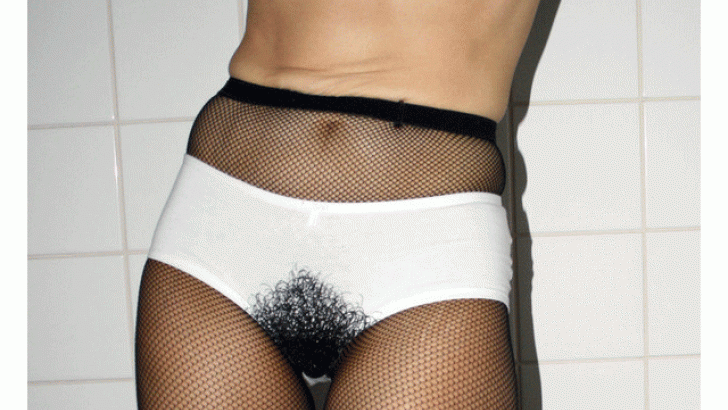 Do you miss the full bush that graced the pages of Playboy in the 70's? Do you wish you had chest hair that rivaled Paul Stanley? What about the freedom that hippie chicks have? Do you want to stop shaving your legs but you're not able to put that razor down? Well, Nutty Tarts have the answer to all of your hairy needs with their "Hairy Underwear" collection! 
Leave that extra button undone and show off your hair with this t-shirt.  Bust out those gold chains, yo! 
Nutty Tarts is a Finnish design duo who strive to "do things like they've never been done before."  They have certainly reached their goal with the  'Hairy Underwear' Collection.  
There are some guys who like these panties a little too much. Ban the Bald Beaver with these hipster panties! 
My hippie friends can wear these leggings in the winter and still be true to their natural hippie-selves. 
The whole 'Hairy Underwear' collection is screen printed on 95% organic cotton, 5% lycra & made in Finland. 
If you want a real bargain you can save some Euros when you buy all three pieces! Nutty Tarts will even throw in a Bad Face Day Paper Bag! 
Freak someone out today ! Go to Nutty Tart's website & pick some of these up.